Sam Avolis
Brace yourself. The following video may not be suitable for children.
BREAKING: LeBron James died tonight due to a fatal tap in the back. May he rest in peace.

(Video via @rachaelhoops)pic.twitter.com/I64MIsB4Be

— NOTSportsCenter (@NOTSportsCenter) March 28, 2017
This was the scene last night in the Cavs-Spurs game last night. LeBron James took a VICIOUS elbow from the OUT OF LINE and MALICIOUS David Lee right to the dome and collapsed dead on the court after crawling and yearning his way towards the sideline.
……..
Oh wait, that's not what happened?
Ok. How do we explain this to the children? LeBron flops. We know this, no one is surprised. Flopping has almost become commonplace in the baby's bottom soft NBA these days. The flopping is not where my problem lies. My problem is the exaggerated death crawl afterwards. The Anakin Skywalker-esque Revenge of the Sith pitiful cry of defeat.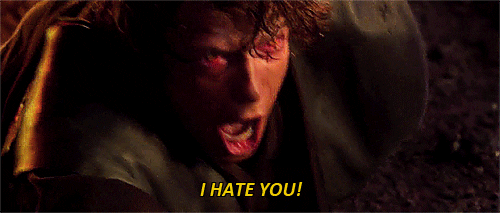 The difference here is our young Darth Vader had no legs and was burning alive. LeBron…he got a love tap from David Lee that really should have actually been a great massage for him. Why? I did my research, and it turns out that there is a lovely muscle group in the exact area of the back that Lebron was hit called the "erector spinae". The erector spinae is a massage therapists go-to target area, referred to as area 11, that is used for trigger point therapy and is one of the most satisfying and useful places to apply pressure to muscle. If you think about it Bron may actually owe David Lee a tip. Or maybe he's upset he did not get his happy ending. No not that happy ending you sicko. The happy ending of winning the game. The Cavs got smoked by the Spurs 103-74. Not a great look for the defending world champions, who now fall to second place in the Eastern Conference.
Two more points. For starters, David Lee obviously didn't do anything wrong here. Even at full speed he seems to just slowly rest his elbow down onto LeBron. Lee has just 22 technical fouls and 9 flagrant fouls in his CAREER. I would say that's pretty harmless for a guy who is in his 12th year and has spent his entire career on the low block. Plus look at him. He has that clean cut young dad Chris Pratt thing going on. How can he not be a nice guy?
Finally, LeBron, if you are going to pull a stunt like this work on your execution. Don't just stand there for a few seconds after Lee makes contact and then decide you want to hone your acting skills. You have to really sell this thing. Throw your hands up, scream at the top of your lungs, hide a blood bag somewhere on your person and pop that thing. Those fans pay good money to see you play. If you are going to take some nights off to rest and remove yourself from other games because someone gave you a relaxing back scratch at least give us some form of actual entertainment we can believe. Try as you want, you are not in the WWE. NBA fans request at least a mildly more believable product.
At the end of the day, the only reason he pulled this stunt is because his little feelings were hurt because he was losing. Find me a guy who has less of a reason to be so insecure but has an ego this fragile. I'll wait.
Toughen up Lecry Jaby.
****BONUS LEBRON JAMES FLOP FOOTAGE****
Special thanks to Carolina Olivares for her immaculate photoshop work
Follow Sam on Twitter @SamAvolis